YEAR - ROUND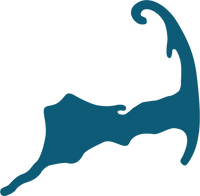 SUMMER VIBES
BFCM Birthday Bash 2023! 50% off 12 or more from this collection!
It's Black Friday AND our 3rd Birthday in the Mashpee Commons! To celebrate, we're throwing our biggest sale EVER! Get all your favorites PLUS our newest polishes on sale at 50% OFF when you buy 12 or more from this collection!
Low Inventory *Last Call*
A fresh take on the classic nail salon.
With an emphasis on customer service and sanitation, Cape Cod Nail Co. is an eco-conscious salon providing natural nail manicures and pedicures. Our house polish is a professional "21 Free" formula, we use only the highest quality products in our services.
Visit us at our house or...have our mobile team come to yours!
Not local? Shop our polish online! We'll ship the Cape's year-round summer vibes to you!
Location
Mashpee Commons
*Appointments Recommended*
(774)361-6127
Sunday *Closed*
Monday 10-4
Tues, Fri & Sat 10 - 5
Wednesday & Thursday 10 - 7
⭐⭐⭐⭐⭐
I absolutely adore this salon. It's clean, beautiful, welcoming, and just a positive and happy atmosphere. The nail polish is better than any quality nail polish I've ever tried. It dries fast, doesn't clump, and lasts long. The array of colors is unique and beautiful. The team is all talented, kind, and always happy. Just a great place to relax!

Ashley I.
These girls are awesome! We came to the Beach House for my bachelorette weekend and they came and did mani pedis for everyone. They were all so so nice and friendly. Amazing that they're a mobile service! I would recommend to anyone!

Jamie G.
Seriously amazing nail salon! Never have I felt so respected a customer and individual in a salon experience. My nails are stunning and the process was so relaxing. They took amazing care of me and my nails, which I value so much! The salon was clean the staff were so sweet. Overall, I'm ditching my old nail spa.

Keeva G.

Mobile
Service
We come to you!
On-site service for:
Wedding & Bachelorette
Birthday Parties
Corporate Events
Individual service
LEARN MORE